"Around the World Ocean Racing"
Entertainment Engineering,
Volume 4, Issue10, October 2007
"Parametric Design and Engineering of Appendages"
Farr Yacht Design Newsletter
Winter 2004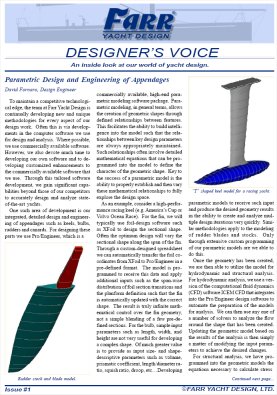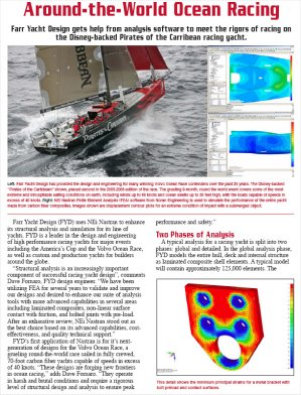 "FEA For Structural Composites Optimization"
International Boatbuilders Exposition (IBEX)
September, 2010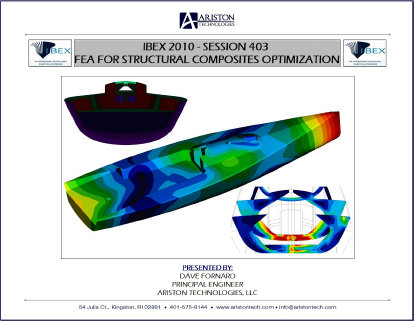 "Advancements in the Application of Finite Element Analysis to the Optimization of Composite Yacht Structures"
20th Chesapeake Sailing Yacht Symposium (CSYS)
March, 2011
Copyright © 2012 Ariston Technologies LLC. All Rights Reserved.
"Fine Tuning with FEA"
Professional Boatbuilder Magazine
September/October, 2011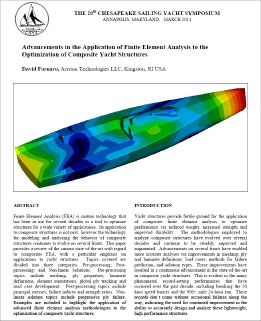 "Applications of FEA for Structural Optimization"
International Boatbuilders Exposition (IBEX)
October, 2011